Dropbox:
Dropbox is a very popular online file sharing service. Drop is free,lightweight and easy to access .
It has a free app for everything.. you can sync files from your computer, laptop, phones or tablets using apps.
Install dropbox on ubuntu 12.04
Open terminal ( CTRL + ALT + t ) and follow the steps.
Step 1 » Add Dropbox repository key
krizna@leela:~$ sudo apt-key adv --keyserver pgp.mit.edu --recv-keys 5044912E
Step 2 » Issue the below command to add dropbox repository to the repository list.
krizna@leela:~$ sudo sh -c 'echo "deb http://linux.dropbox.com/ubuntu/ $(lsb_release -cs) main" >> /etc/apt/sources.list.d/dropbox.list'
Step 3 » Now update the repositorykrizna@leela:~$ sudo apt-get update
Step 4 » After updating , Install dropbox .krizna@leela:~$ sudo apt-get install dropbox Now the basic installation is over , proceed with the steps to complete the installation.
Step 5 » You will get a prompt like below , click Next



Step 6 » Now click Start DropBox and setup will start downloading and installing dropbox.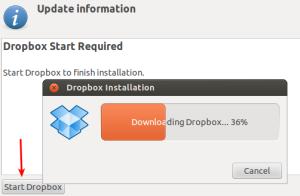 Step 7 » You have successfully installed dropbox on ubuntu. Log in with your account and start syncing your files .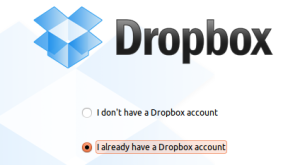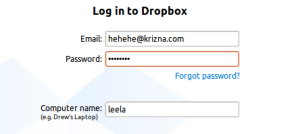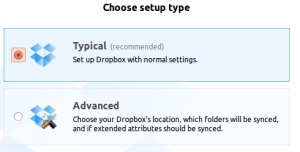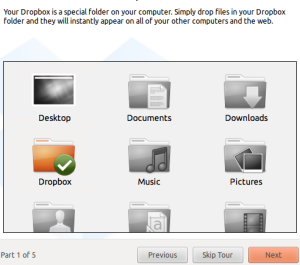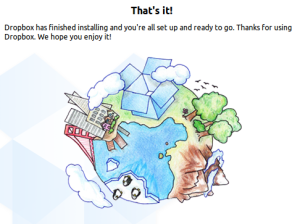 Dropbox will start syncing your files from your account. Have a nice day