Adobe reader:
Adobe reader is a free and most trusted software to view PDF documents.it is the one of the essential software must installed in all kind of operating systems like linux , windows , MAC, tablets and mobiles.
This article help you to install adobe reader on Ubuntu 13.04. Just follow the simple steps .
Install adobe reader on ubuntu 13.04
Press ALT + CTR + T to open terminal and type the below commands .
Step 1 » Add and enable canonical repository by issuing the below command.krizna@leela:~$ sudo add-apt-repository "deb http://archive.canonical.com/ $(lsb_release -sc) partner"
Step 2 » Update the repository.krizna@leela:~$ sudo apt-get update
Step 3 » Now install adobe reader.krizna@leela:~$ sudo apt-get install acroread
Step 4 » During installation, it will prompt to make adobe reader as a default PDF viewer . just click yes and complete the installation.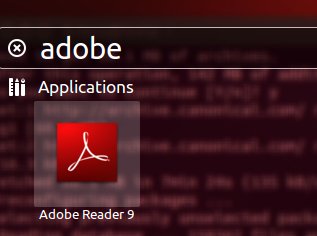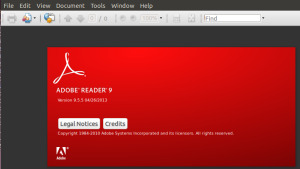 Have a nice day